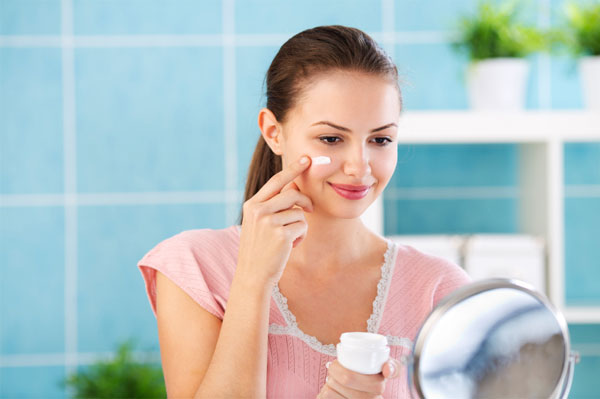 I don't know about you, but despite being totally, utterly in love with beauty, when it comes to skincare we really struggle to find the time (and, let's face it, effort) to really look after our skin properly. There are so many lotions and potions on the market; so many different serums, creams, oils, cleansers and toners that skincare can become a bit overwhelming, so much so that it leaves us tugging for the face wipes at the end of the night, just for a bit of ease and simplicity.
Skincare shouldn't be a chore, but unfortunately it seems to be becoming more and more of an effort for us ladies. Many of us live fast-paced lives and barely find the time to sit down, let alone preen and pamper ourselves. Some of us travel a lot, or have children to look after, which means looking after ourselves becomes less and less of a priority. Luckily for us, however, there are some simple skincare solutions that will save us time and effort, all the while still looking after our skin.
SPF is a biggy for all of us, but you'd be surprised how many of us actually give it a miss. SPF is so important, even during the winter months, to protect our skin from nasty UV rays which cause premature ageing. If you can't find the time to apply an SPF, look for a moisturiser or foundation that does the work for you. You'd be surprised how many products out there actually contain SPFs. We're a big fan of Jane Iredale's Glow Time BB Cream, which contains an amazing SPF of 25.
Eye cream a big no-no for you? Despite it being ridiculously crucial in combatting the dreaded crow's feet, still many of us ladies forget to apply it. Luckily, you can get away with using your all-over moisturiser to protect the eye area. Just make sure you're using an anti-ageing moisturiser that will help smooth out fine lines. Failing that, going to bed earlier and drinking more water will do the world of good for your eye area.
If you suffer with spots, applying endless on-the-spot creams can become a bit tiresome, especially if you're busy running around doing other things. Luckily, you can incorporate spot-fighting into your makeup regime. Simply choose a concealer with added skincare extras, such as Jane Iredale's Zap and Hide, which is rich in antiseptic and anti-inflammatory botanicals, and you're good to go.
Moisturising the skin on your body is another big deal. It's so important to keep your skin hydrated, as otherwise it's more prone to dryness, which can lead to prematurely ageing skin. Moisturising your skin day and night really is the best solution, but if that's too much effort for you, there is another way. Simply invest in some skin-loving supplements from the Advanced Nutrition Programme, and this will help to keep your skin beautifully moisturised from the inside out.
So you see, there are ways around looking after your skin, without all the effort of having a really thorough skincare routine. Whilst we would wholeheartedly say it is a lot better to invest in the right products for your skin to make sure it is in optimum condition, sometimes we just can't find the time. So for those times, we hope we've solved a few of your problems!